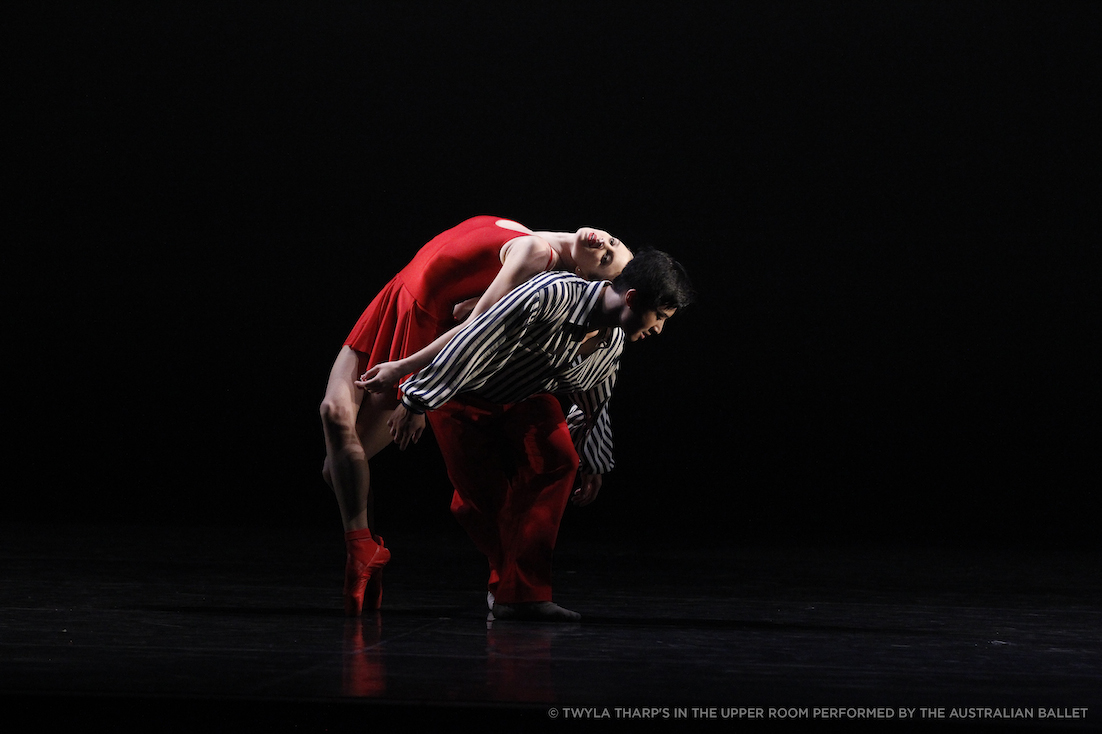 20 Oct

IN CONVERSATION WITH THE AUSTRALIAN BALLET

The Australian Ballet's Artistic Director David McAllister talks exclusively to Zy Dance Studio about this weekend's Shanghai performances

"We're so excited to be performing Alexei Ratmansky's Cinderella for the first time outside of Australia this weekend! It has been a huge success and played to sold out houses across Australia," said David McAllister, Artistic Director of The Australian Ballet in an exclusive conversation with Zy Dance Studio ahead of the company's performances in Shanghai this weekend.

The Australian Ballet will premiere in Shanghai on Friday as part of the Shanghai Arts Festival. It's the first time in 10 years that this major international ballet company has performed in China.

They are coming in force, with a touring party of 115 people including all the dancers of The Australian Ballet, plus artistic, medical, technical, production and support teams. And they don't travel light – they've arrived with 12 shipping containers filled with three production sets, more than 400 costumes and 168 pairs of pointe shoes.

In Shanghai, The Australian Ballet will performing two programmes: Alexei Ratmansky's Cinderella on 23-24 October and a Mixed Bill on 25 October. Can't decide which one to see? Here's a bit of background about both programmes….

The Australian Ballet's modern twist on the Cinderella fairytale was created specially for the company by one of the world's most sought-after choreographers, Alexei Ratmansky. The Russian dancer and choreographer was previously Director of the Bolshoi Ballet and he's currently the Artist in Residence at American Ballet Theatre (ABT). Costumes and sets draw inspiration from Dior and 1940s Hollywood. Sounds good – take us to the Ball…!
On Sunday, the Mixed Bill will be a fun taster of "the diverse repertoire we perform at The Australian Ballet," explains McAllister. It's also a chance to see several famous international works that are regarded as seminal pieces of their era. The charming Suite en Blanc was choreographed by Serge Lifar in 1943 to showcase a company's classical ballet technique, complete with lots of long white tulle skirts and tutus. In contrast, In the Upper Room is a collaboration between American choreographer Twyla Tharp and composer Philip Glass – two stars of contemporary dance and music. McAllister describes it as "athletically contemporary". Completing the trilogy is Unspoken Dialogues an emotionally charged pas de deux by The Australian Ballet's own resident choreographer Stephen Baynes.
"We hope Shanghai audiences will enjoy the unique style of high-quality dancing that The Australian Ballet has become known for around the world – and a small slice of Australian cultural life," said McAllister.
The Australian Ballet will perform from 23-25 October at the Shanghai Grand Theatre. Booking hotline: 400-106-8686. www.shgtheatre.com. RMB160-680
Zy Dance Studio's children's classical ballet teacher graduated from the Australian Ballet School, affiliated with The Australian Ballet, before embarking on an international ballet career.
Photos by Jeff Busby. From top: In the Upper Room by Twyla Tharp; Cinderella by Alexei Ratmansky