16 Sep

A Pilot Pursues His Dancing Dream 一位富有激情的飞行员正在追逐他的舞蹈梦想

When he's not flying around the world as an international pilot, Ayongga from Inner Mongolia can often be found training at Zy Dance Studio. He has been an adult student of our top teachers for several years. An inspiration in following our dreams, Ayongga decided to pursue his love of dance by auditioning for Trinity Laban in London earlier this year – and he has been accepted! Congratulations Ayongga from all of us at Zy and we look forward to following your progress in London!

当这位国际航班的飞行员没有飞往世界各地的时候,来自内蒙古的Ayongga常会出现在Zy舞蹈工作室练舞。他已和我们的老师学了好几年了。现在他决定追随他的梦想,去追求他所爱的舞蹈,现在他已正式被伦敦的Trinity Laban艺术学院录取。Zy大家庭恭喜Ayonga!我们期待你在伦敦取得更大的进步!
"I wouldn't be who I am as a dancer if it wasn't for Zy Dance Studio. The teaching staff here is really high caliber. It's not just the information that they can give you, it's their professional expertise."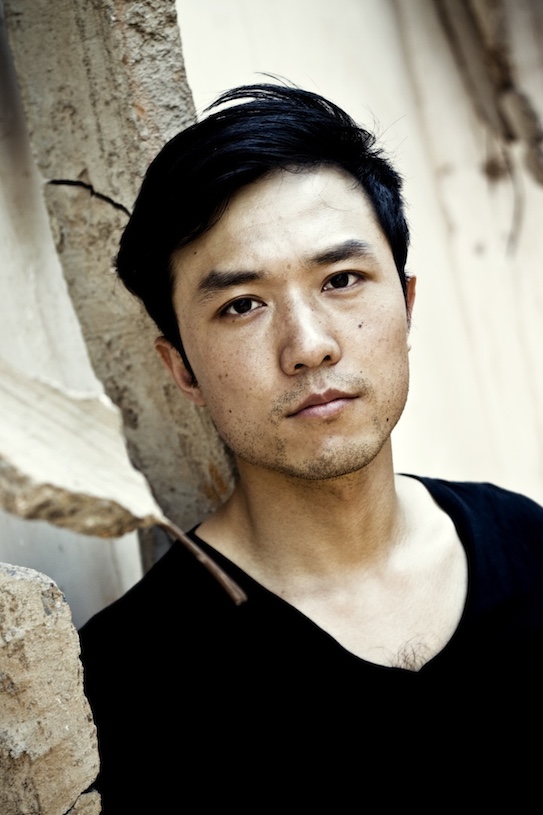 Q: When and how did you begin dancing?
Ayongga: Dance has always been part of my life. I was born in Inner Mongolia, and dancing is a big part of our traditional culture. I remember dancing in school events since kindergarten.
问:你是从什么时候和怎么开始跳舞的?
Ayongga:舞蹈一直是我生活的一部分。我出生在内蒙古。蒙古族传统文化中舞蹈占有很重要的地位。我记得从幼儿园开始,几乎每年都会参加学校的舞蹈演出。
Q: Why did you choose this course and what do you hope to achieve?
A: Dancing makes me happy. I've been thinking about taking some time off and focusing on dance for a while – and this course is designed for people like me. Most of the avenues to get into dance shut down when you reach a certain age and to study in a conservatoire is unthinkable. But Trinity Laban offers this amazing course for people around the world who are passionate about dance, with very diverse backgrounds. Another thing that really stood out for me is the course content. It is an intensive, practically focused programme focusing on contemporary technique, but you also have a lot of different subjects to choose from, including Ballet, Choreography, Contact Improvisation, Rep Extracts, which all feed in and link quite nicely. I think it will be really rewarding for anyone who wants to go deeper into dance.
问:你为什么选择这个课程,你希望得到怎样的提高?
A:首先,我就是想跳舞。跳舞能带给我简单纯粹的快乐。并且我一直想腾出一段时间来集中学习舞蹈。其次,这个课程是专门为像我这样的学生准备的。当你年龄稍微大一点的时候,选择会越来越少,更不用说进入专业的舞蹈院校了。但是Trinity Laban刚好提供这样的课程,针对热爱舞蹈,并且允许学生背景的多元化。这个课程吸引我的主要原因还有他的课程设置。他是比较强化的,以实践为基础的现代舞技巧课程,但并不是孤立的。你会有很多其它课程可以选择,如芭蕾,动作分析,编舞,接触即兴,作品片段等等。这些课程能够很好的相互补充和连接。我想任何一个想更加深入了解现代舞的人都会从中受益匪浅。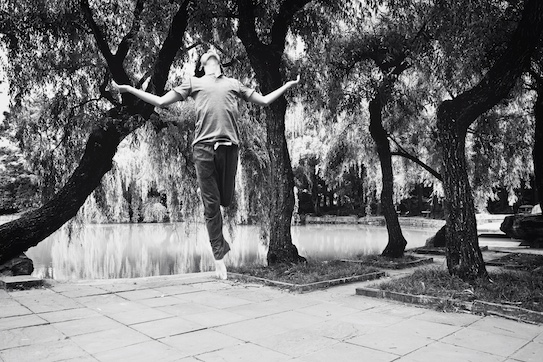 Q: How has Zy Dance Studio helped you to follow this dream?
A: Most of my formal dance training, I did here. So I wouldn't be who I am as a dancer if it wasn't for Zy Dance Studio. The teaching staff here is really high caliber. It's not just the information that they can give you, it's their professional expertise. During my application, Zy Shi, Director of Zy, was really supportive and wrote me a reference letter, which meant the world to me. Zy teachers Kara and Walker also helped me with training and choreography for the audition. I couldn't have done it without all their help!
问:Zy是如何帮助你追随这个梦想的?
A:我绝大部份训练是在这里完成的。所以没有Zy可能就没有现在的我。这里有强大的教师团队。他们都是专业舞者,在各自的领域也都是专家级的。在我申请这个项目的过程中Zy总监史老师给了我很大的鼓励,并且慷慨的接受了我的请求,为我写了很重要的一份推荐信。另外我的面试作品也是Zy 老师Kara和Walker所指导。他们为我的申请提供了非常大的帮助。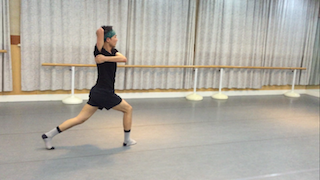 "Most of the avenues to get into dance shut down when you reach a certain age and to study in a conservatoire is unthinkable. But Trinity Laban offers this amazing course for people around the world who are passionate about dance, with very diverse backgrounds."